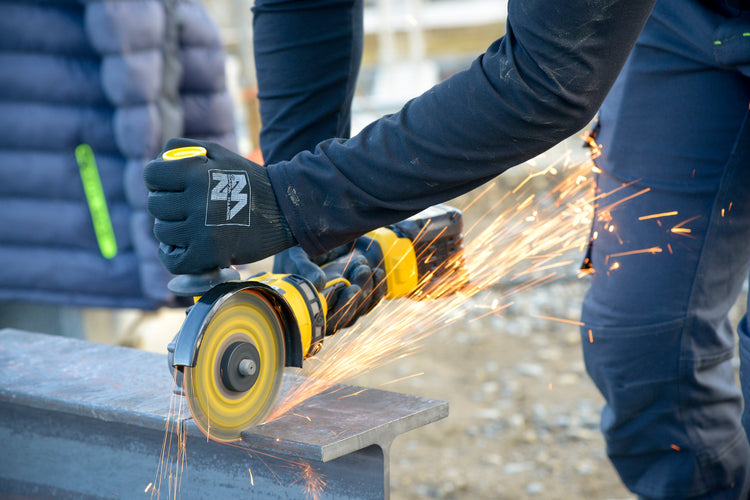 Printing and embroidery
We understand the importance of both safety and branding in the workplace. That's why we also offer printing and embroidery services on selected garments, allowing you to customize your workwear and PPE with your unique designs.

Customize Your Workwear and PPE:

We believe that personalized workwear and PPE can enhance your brand identity and promote a sense of professionalism. Our printing and embroidery services offer you the opportunity to transform your selected garments into customized pieces that reflect your company's image. Whether you want to display your logo, add employee names, or include custom designs, our team is here to bring your vision to life.

Printing Services:

Our printing technology ensures vibrant and durable prints on a wide range of workwear and PPE. Using high-quality inks, we deliver sharp, vivid, and long-lasting results. Whether you prefer screen printing or direct-to-garment printing, our team will guide you through the process, ensuring that your customized garments perfectly represent your brand.

Embroidery Services:

Embroidery adds an elegant touch to your workwear and PPE, elevating their appearance while maintaining durability. With a vast selection of thread colors to choose from, we ensure that your logo or custom designs stand out, making a lasting impression.

Quality Assurance:

We are committed to delivering superior quality in every aspect of our services. Our team pays attention to detail, ensuring that your customization is flawlessly executed. From the selection of the garments to the printing or embroidery process, we adhere to the highest standards to guarantee your satisfaction.

How to Get Started:

Customizing your workwear and PPE with our printing and embroidery services is a seamless process. Simply browse our product catalog to find the garments you would like to c. Take note of the item codes and quantities you require. Once you have made your selection, reach out to us through our contact page. Our team will guide you through the next steps, discussing your customization preferences and providing a personalized quote based on your garment choices and quantities.

Let Your Brand Shine:

Elevate your company's image and create a unified team appearance with customized workwear and PPE. Browse our range of products and envision your brand displayed on them. Contact us today to begin the customization process and let us bring your unique designs to life.